At least 27 people have died after a dam burst in a Kenyan town after weeks of heavy rain, causing 20 deaths, according to Kenyan police.
The dam gave way  in Solai, near the Rift Valley city of Nakuru, 190km (120 miles) northwest of the capital Nairobi, late last night.
The regional police chief said that 36 people had also been hospitalised.
"It is a disaster because most people were asleep when the tragedy occurred and their houses were swept away," he added.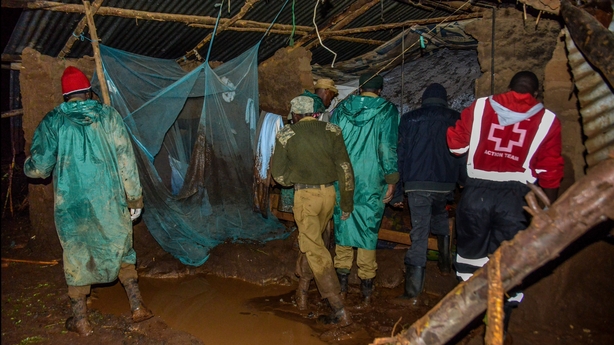 The governor of Nakuru said in a statement: "The water has caused huge destruction of both life and property. The extent of the damage has yet to be ascertained."
Police officers speaking from the scene say the private Patel dam, used for irrigation and fish farming, may have lacked a proper outlet.
The Kenyan Red Cross estimates that up to 500 families were affected by the disaster.
Several villages were affected around Nakuru, Kenya's fourth-largest city, as well as two schools.
Kenya, like other countries in east Africa, has experienced heavy rain over the past two months.
The government said the rain had killed 132 people and displaced 222,456 in 32 counties since March.