A student nurse who served in the Scottish Youth Parliament and carried the Queen's Commonwealth Games baton is facing deportation.
Denzel Darku, 23, moved to the UK from Ghana nine years ago but is fighting to stay in Scotland having seen two appeals rejected.
The former Paisley Grammar School pupil said: "It has been upsetting because I have nothing in Ghana."
A Home Office spokesman said every case is assessed "on its individual merits".
Mr Darku said UK officials have told him has not been able to prove he is dependent on his father, who is a European citizen, since he is over 21.
Mr Darku told the Sunday Mail he has been forced to drop out of his degree studies at Stirling University while he goes through the appeals process.
He said: "When I first arrived in Scotland to live with my dad, it was not easy.
"There were not many black faces at school and I worked hard to fit in.
"But I soon became part of things and I began to enjoy life here very much – it's the only home I have now."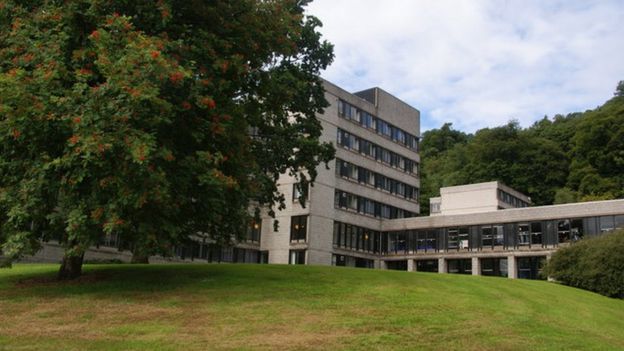 He added: "I was elected to the Scottish Youth Parliament and even met Nicola Sturgeon.
"Getting accepted to study nursing at university was perfect for me too because I have always been a people person.
"But when I was sitting my final exam at the end of my first year, I was pulled out of the room by university staff and told there was a problem with my visa.
"It was a moment when your world just falls in – it was terrible."
Financial support
Mr Darku's Ghana-born father Joseph spent several years living in Holland while his son remained in Scotland.
He has now returned to Edinburgh and insists he continues to support his son financially.
Denzel Darku's MSP Neil Bibby is backing his fight to stay.
The West of Scotland MSP told the Sunday Mail: "Denzel has already shown a commitment to public service and our community.
"He is the future of this country, not someone we should be chasing away to meet politically-motivated targets that make no sense.
"To have his life turned upside down like this and placed in limbo is cruel and pointless."
A Home Office hearing into the case will be held in June